Bringing back the joy of good food!
We're strong believers that food isn't just a means of survival, it's fuel for the soul. And we shouldn't have to choose between healthy & tasty. We shouldn't have to choose between a well-deserved treat. Or a guilt-ridden cheat. We shouldn't have to go with what the head wants, over what the heart wants or most importantly what your tummy wants.
We ensure that every goodie that comes out of our kitchen is the perfect blend of both. We're here to make sure you never have to make that dreaded choice ever again.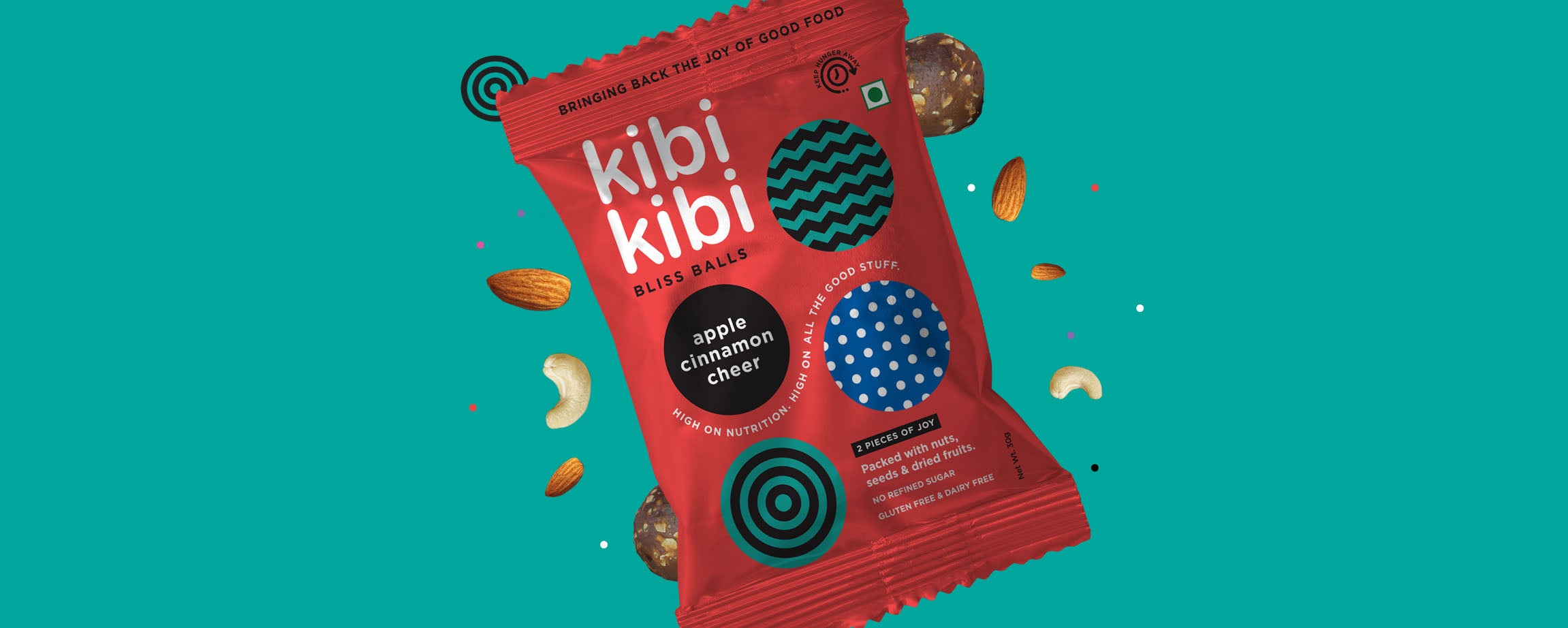 Clean inside.
Our recipes include only the best ingredients, sourced from suppliers that follow stringent international standards and compliances. We run a mile from highly processed foods. Our philosophy is simple - when in doubt, throw it out. And so we don't use any questionable preservatives or fillers that aren't adding meaningful value to the experience or nutritional value of our products.

If we don't love it, we won't make it.
We're a picky lot at kibi kibi. Only after rigorous trials, tweaks and modifications do we allow for a product to hit the kibi kibi product list. We work with both, nutritionists and food technologists to ensure we have the best recipes that are satisfying in flavour as have well as all the health benefits.
Less is more.
At kibi kibi, we try to keep our recipes as minimal as possible. We keep the the number of ingredients and processes to the bare minimum and as natural as they can be. This puts tremendous focus on the quality of our ingredients and on the precise balance of flavours. It's a tough job, but we're happy to do it!